Solaris is a small show kennel operated at our home in West Columbia SC,  by our family. We believe in breeding the best, to the best to produce the best. We devote ourselves to raising and socializing puppies to be the most well balanced companions that they can be while breeding healthy dogs that conform to the breed standards foreach particular breed. We have bred many conformation champions, field titled and performance titled dogs. We take our relationship with our puppy buyers very seriously and most become extended family.

Welcome to our website. Feel free to browse,
call if you would like to talk dogs, or come visit.

Jimmy and Beth Kirven
West Columbia, SC

This page was last updated: September 26, 2018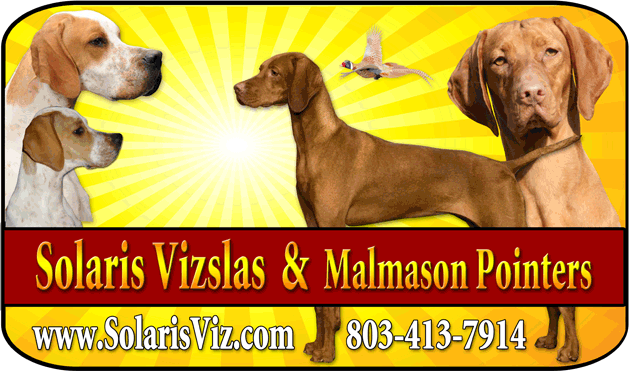 Solaris -

latin for 'of the sun'